The Woodlands
Residential Locksmith
The locks on your home are meant to keep unwanted people out - the last thing you want to see is those locks falling apart. If they are, it is critical to call a professional to come and inspect them. When you first start to see issues arise, such as if you need to reinsert your key into the lock multiple times before it will work, or if you need to jiggle your key around in the lock you should give us a call right away - these issues point to either wear and tear or tarnishing.
Whatever the cause of these problems, the lock may need to be replaced. The Woodlands Lock Service has been providing The Woodlands Texas area with residential security solutions for quite some time now. We keep up to date with all the advanced solutions that have been developed to help keep your home and family safe. You can take advantage of options such as front door lock installation, patio locks, deadbolts and more. These options will make your property harder to break into, and increase your sense of security. Everyone wants to feel safe and secure in their own home. Whether you are living in an apartment, single family home, trailer or anything else, you need to feel safe, and with our help you can. Just give us a call at The Woodlands Lock Service in Woodlands, TX with all your questions.
We also offer 24/7 lockout help as well! We want to empower you with all the information you need, so we offer consultations free of charge. If you have the knowledge, that will lead to better protection. When you deal with us, you will know all the solutions that exist because we make sure to communicate with you. We are just a phone call away!
Call us today: (713) 559-2027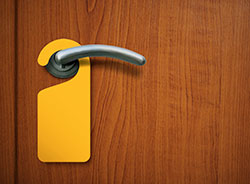 We have all the solutions you have been looking for. Here, you can take advantage of options like:
Safe Unlocking
Intercom Systems
Re-Key Locks
Lock Replacement
24/7 Lockout Help
Broken Key Extraction
Master Keys
High Security Locks
We have a lot of experience working with the top brands in the industry. Here are just a few of the brands we work with:
Falcon
Baldwin
Schlage
Ilco
Kaba
Medeco
The Woodlands Lock Service provides the quality results you need. You have come to the site of the best local lock and security provider, and we hope that you will contact us so that we can get a free consultation done for you, as well as provide you with a free price estimate. If you'd like to take advantage of what we offer, it is as simple as getting on the phone with us. We want the best for you when it comes to protecting your residence. We want your kids, friends, family and belongings to be safe. Let us do our part. Dial our number!
Call us for your free price quote: (713) 559-2027